Hayate fighter aircraft exhibit room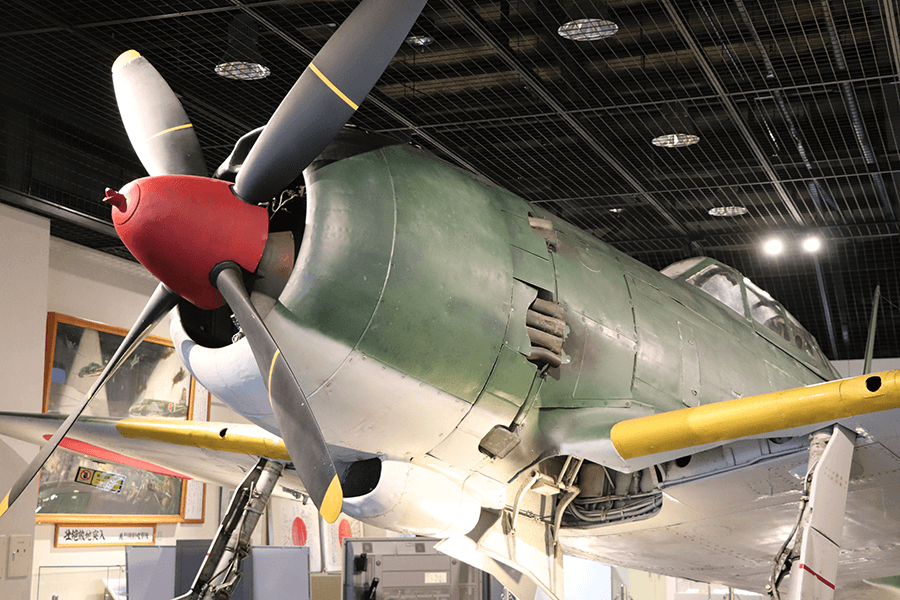 The Type 4 Army fighter aircraft "Hayate" is on display in this room. Tokkō pilot clothing, aircraft maintenance work clothes and others are also exhibited.
The Army Type-4 Fighter Aircraft, "Hayate" (Ki 84)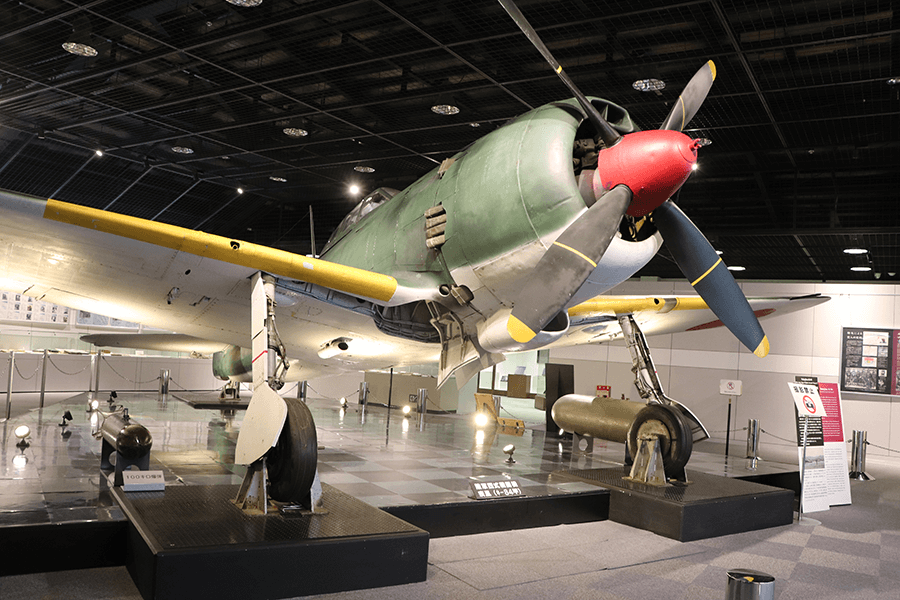 The "Hayate" was the last model of the tokkō aircraft. Its equipment included two 20.0mm guns and two 12.7mm machine guns with the capability for a top speed of 680km per hour.
It was produced in August 1944. It was found by the US Army in the Philippines in January 1945 and taken to the United States.
It came back to Japan in 1973 and Chiran Town bought it in 1997.